The Difference in Age Between Some of Them Is More Than 30 Years: These Are the Famous Women Who Picked Younger Men
When a man is older, that's ok. But what if the woman is older?
The selection of partners among celebrities is often surprising. They date colleagues, divorce athletes, marry singers and the like. However, what always attracted the attention of the media is the difference in age among partners.
We always kind of expect a man to be older in the relationship, but these women have changed the game. They boldly chose younger partners and are not ashamed to admit it.
1. Ashton Kutcher and Demi Moore
Age difference: 16 years
Demi Moore married Ashton Kutcher in 2005 when she was 43 years old, and he only 27. They divorced in 2013. It was his first and Demi's third marriage.
2. Jason Momoa and Lisa Bonet
Age difference: 11 years
Jason Momoa, a popular actor from Game of Thrones, and Lisa Bonet met in 2005 and two years later had a daughter. The actor is 11 years younger than his wife. They later had a son.
3. Tina Turner and Erwin Bach
Age difference: 16 years
Five years ago, singer Tina Turner married her long-time love, Erwin Bach, after twenty-five years of fooling around. This is Tina's second marriage, they are married even today.
4. Emmanuel and Brigitte Macron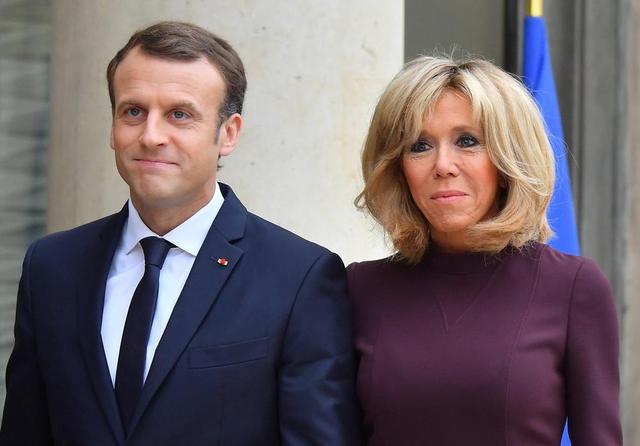 Age difference: 25 years
French President Emmanuel Macron met his wife when he was only 15 years old, and she was his teacher. Brigitte, 64, told the Match Magazine in Paris that he had promised to marry her when he was 17 years old. They were married in 2007.
5. Shakira And Pique
Age difference: 10 years
This might seem incredible to you, but yes, Shakira is 10 years older than Pique. The Spanish soccer player Pique and singer got acquainted in 2010, since then they have been together, and they have two sons.
6. Eva Mendes and Ryan Gosling
Age difference: 7 years
One of the couples who care a lot about their privacy is Eva Mendes and Ryan Gosling. They do not like to talk about their relationship, nor about their family life. However, the only thing that is not a secret is their age. The actress is 7 years older than her husband. It's hard to notice, is it?
7. Joan Collins and Percy Gibson
Age difference: 32 years
This is by far the biggest age difference. Famous Joan Collins married a 32 years younger Percy Gibson in 2002. This is her fifth marriage. The previous ones ended in divorce.
8. Kourtney Kardashian and Younes Bendjima
Age difference: 14 years
Popular star Kortney Kardashian, after being divorced from the Scott Disick, found her consolation in 14 years younger model, Younes. Only this year they have publicly leaked their photos, and since then they have appeared everywhere together.
9.Hugh Jackman and Deborra Lee
Age difference: 12 years
Deborra Lee and the actor have been together since 1996 and have two children. Hugh Jackman has commented several times in the media that this difference of 12 years is not felt among them.
10.Madonna and Jesus
Age difference: 28 years
The pop diva Madonna is known for her controversial relationships with younger men. The Brazilian model Jesus Younger was 28 years old. However, according to the media, the couple broke up because they had nothing in common.
11.Jennifer Lopez and Casper Smart
Age difference: 18 years
Jennifer Lopez and Casper Smart appeared everywhere together after the singer divorced from her husband, singer Mark Anthony. Whether the 18-year difference has affected the termination after 5 years, we don't know.